Formula 2|v.8 Acid Resurfacing Serum is a gentle but powerful exfoliator.
A multi-purpose serum designed to help accelerate skin's renewal process and improve signs of dry, dull, and uneven skin tone.
Daily use helps regulate sebum production, even out skin tone and texture, calm irritation, and help target breakouts.
With brightening peptides to help reduce the appearance of pigmentation.
Licorice, Gotu Kola, Chamomile & Rosemary extracts for strong soothing, anti-inflammatory, and anti-oxidative effect.

Supported with hydration complexes and plant extracts for zero irritation to help preserve and maintain barrier integrity.
Use 3/4 times a week (at night), depending on skin type.
For sensitive skin, always apply a hydrator first.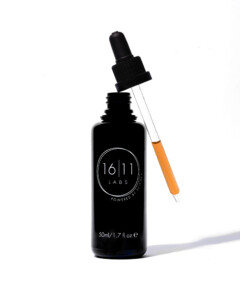 Formula 2|v.8 is formulated with a proprietary blend of 9% AHA, PHA & BHA at pH level 3.4-3.8 to temporarily lower skin's pH and promote desquamation.
We use an encapsulation technology for increased skin penetration, and for controlled & sustained release of actives. This allows the acids to penetrate slowly over time for optimum absorption with minimal irritation.