Formulated with stable, vegan 3-O- Ethyl Ascorbic Acid (EAA), to provide superior anti-oxidative action and effective cellular melanogenesis inhibition. EAA penetrates skin where it is metabolised into Ascorbic Acid.
Due to this process, it's efficacy is more pronounced than that of Ascorbic Acid. It's slower release also means it's less irritating and provides a slower but more consistent result with continuous use.
We've also used a powerful phyto-bioactive specifically developed for it's high content in lignans, and particularly schisandrin plant extracts.
This anti-pollution active protects against all form of urban pollution by activating endogenous skin cellular defence system to fight free radicals, prevent inflammation, strengthen cutaneous barrier, and maintain dermis integrity.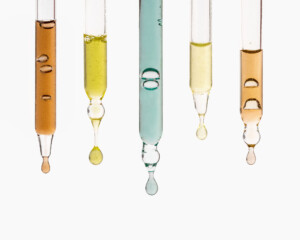 Formulated to be a light water-weight, silky serum for high skin permeability. 
This allows for optimal penetration/delivery of molecules through the epidermal skin layer.
A superior antioxidant network designed to PROTECT, REGENERATE & BRIGHTEN.
Designed with a 360 approach to help repair & improve damaged, aged, stressed, and irritated skin.
It reverses key signs of photo-damage by protecting the skin, and skin cells from exposure to air pollutants, including polycyclic aromatic hydrocarbons (PAHs), volatile organic compounds (VOCs), oxides, heavy metals, and particulate matter (PM) of all particle sizes.