We've made choosing your serum an easy task based on your skin health goal.
With each serum, we've highlighted the main results achieved with consistent use.
Choose your serum below based on your skin health goals.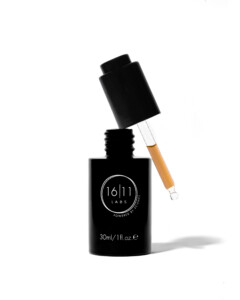 Multi Pathway Depigmenting Treatment 
Brighten. Repair. Protect 
Potent tyrosinase inhibitors that safely reduce pigmentation and erythema by limiting both melanin production and skin inflammation

 

Complex of green tea, white tea, and red tea to fight against free radicals and limit cutaneous ageing

 

Smart capsule peptides controlling tyrosinase expression (not activity) for even skin tone

 

Niacinamide, Alpha Arbutin and Tranexamic Acid to help even out the complexion, erase pigmentation, improve radiance and refine texture

 
Formula 8|v.5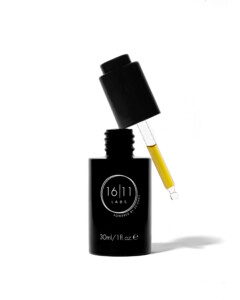 Clarifying Balancing Treatment Oil 
Clarify. Repair. Balance 
Featuring a powerful combination of bakuchiol, panthenyl triacetate and naringenin to directly act on the causes of skin irritation, 

decrea

se 

sebaceous gland activity and

 follicular bacterial population, especially P. acnes; to 

help heal and repair stressed skin as well as reduce UV-induced erythema.

Boosted with lemongrass, chamomile, vetiver & blackcurrant seed oil to help boost skin's natural defense response, inhibit inflammation, target breakouts, and reduce redness.

Black cumin seed oil helps draw out impurities & combat spot-causing bacteria; whilst hemp seed oil with a high proportion of linoleic and alpha-linolenic acid, helps support the natural skin barrier function and have an anti-oxidative effect.

 

Tamanu oil, also called sacred oil of Tahiti helps to soothe the skin, decrease discomfort, and aid in cell regeneration and renewal.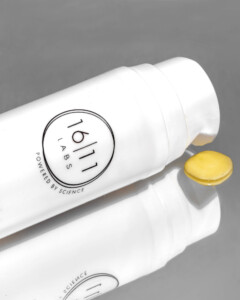 Cellular Repair Retinal Complex 
Regenerate. Repair. Renew 
0.06% encapsulated retinaldehyde to help repair and regenerate structural and cellular damages caused by extrinsic & intrinsic factors to skin

 

Leading edge patented active to help reactivate collagen and elastin production to visibly reduce deep wrinkles and improve skin firmness

 

Comprising hydroxyproline, a major component of collagen. An anti-aging active which helps provide a triple firming action – collagen fibre contraction, protection of dermal supporting tissue & anti-radical action

 

 

Microbiome friendly antioxidants prevent DNA damage through multiple pathways to attenuate excess ROS levels within skin by direct neutralization of the most reactive forms of ROS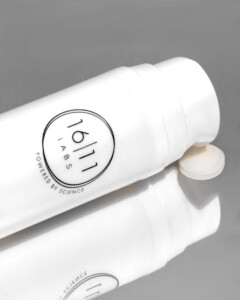 360 Barrier Repair Treatment Serum 
Repair. Hydrate. Refine 
Unique blend of Ceramide 1, 2, 3, 4,

and 6 combined with patented biomimetic ceramides rich in omega 3, 6 and 9 to create a water-impermeable, protective organ which prevents excessive water loss as well as a barrier against the entry of microorganisms.

 

 

Purified extract of Centella asiatica composed of Asiaticoside, Asiatic acid and Madecassic acid to help provide wound healing, refine skin texture, promote collagen synthesis stimulation & microcirculation activation.

 

Glyceryl Glucoside, a stress protection molecule, stimulates and boosts ATP (Adenosine triphosphate) in aged skin cells to trigger cellular activity, DNA replication, regeneration and healing as well as collagen and elastin synthesis

 

Combination of panthenyl triacetate and naringenin to directly act on the causes of skin irritation by inhibiting one of the major inflammatory pathway, the JAK/STAT signalling pathway – to avoid cross communication between cells; and also to help decrease the mRNA synthesis of 12 major cytokines and chemokines, to promote a prolonged soothing effect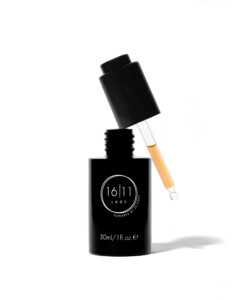 Vitamin C AOX Network 
Protect. Regenerate. Brighten 
Extremely stable Vegan 3-O- Ethyl Ascorbic Acid to provide superior anti-oxidative action and effective cellular melanogenesis inhibition

 

CoQ10 (ubiquinone) in a dual-targeted delivery system to effectively deliver CoQ10 with accuracy to fibroblast mitochondria; to help increase collagen synthesis and help protect & re-energise mitochondria

 

Powerful phytobioactive specifically developed for its high content in lignans, and particularly schisandrin plant extracts, to help protect against all forms of urban pollution by activating endogenous skin cellular defense system to fight free radicals, prevent inflammation, strengthen cutaneous barrier, and maintain dermis integrity

 

Amino acid derivative to help shield the skin from extrinsic and intrinsic factors of skin aging and cell damage like pollution particles, sun light (including IR-A and visible light), temperature, oxidative and chemical stress. It can also help reduce pollution induced POMC (proopiomelanocortin) gene expression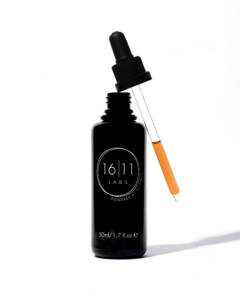 Acid Resurfacing Serum 
Exfoliate. Clarify. Brighten
Multi-purpose acid resurfacing serum featuring

an innovative delivery system combining two peptides in the same particle, which can identify and target itself specifically to melanocytes; to control tyrosinase expression (not activity) so to focus only on the areas in which melanin is overexpressed and does not affect surrounding non-melanogenic cells, helping to eliminate hyperpigmentation; resulting in the most even skin tone.

 

9% AHA, BHA & PHA to help accelerate skin's renewal process and improve the signs of dry, dull, and uneven skin tone.

 

Daily use to help regulate sebum production, even out skin tone and texture, calm irritation, stimulate cell renewal and help target breakouts.

 

Boosted with Niacinamide and Alpha Arbutin to help strengthen the skin barrier, reduce the appearance of imperfections, and brighten dull, tired skin.