Created to be used all year round, especially during the colder months; Formula 1|v.7 was developed for dry/dehydrated, sensitive & irritated skin types.
Featuring a patented, skin-mimetic technology, a unique naturally-occurring phospholipid; Formula 1|v.7 helps stimulate the expression of several epidermal proteins – Filaggrin, Involucrin and Aquaporin; known to strengthen the skin barrier, hydrate the skin and reduce the inflammatory signaling pathways.
With wide molecular weight Hyaluronic Acid & HA stimulators to work on three skin levels:
– At fibroblasts level to help make body's natural hyaluronic acid which induces collagen synthesis;
– At epidermis and dermis level to maintain an optimal layer of hydration;
– In the corneous layer to help reduce TEWL (Trans Epidermal Water Loss).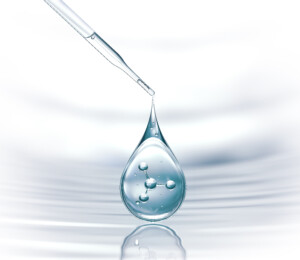 We've used a  unique composition from the everlasting flower, Helichrysum Stoechas, potentiated by plant cell biotechnology for unique molecular structure and efficacy; to help improve keratinocytes differentiation which leads to enhanced barrier function and improved moisturisation.
It also reduces intercellular spaces between basal keratinocytes for better cohesion, and helps manages inflammation resolution process linked to dehydration.
With patented 3D hydration system to help control water circulation and reserves by acting on the 3 key mechanisms of natural hydration – reinforces barrier function by stimulating ceramides synthesis; optimizes water reserves by boosting production of NMF and maximizes water circulation within the epidermis through its action on aquaporin-3 and tight junctions.